Invite
an AFM speaker to your church for the weekend to teach and/or preach about God's heart for Unreached People Groups. Tad, the founder of AFM, has served as a Strategy Coordinator for several years. Each of our other speakers has served overseas for a minimum of seven years in a cross-cultural environment. (Suggested honorarium is $250 plus travel)
Our Speakers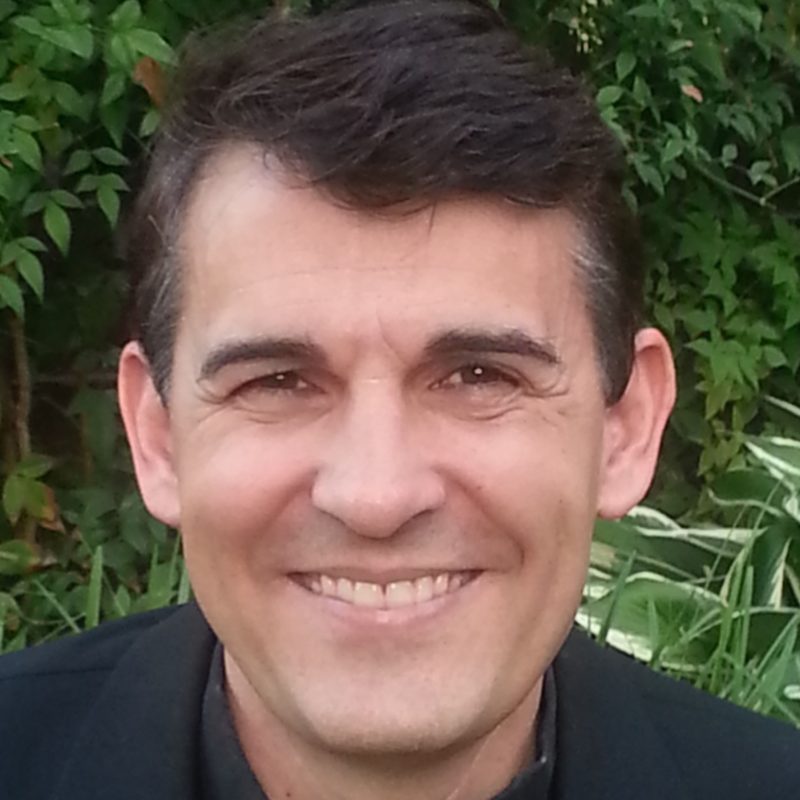 The Rev. Christopher Royer
The Rev. Christopher Royer of Tulsa, Okla., was named executive director of Anglican Frontier Missions (AFM) in June 2014. Chris was born and raised in Boulder, CO. He graduated from Wheaton College in Wheaton, IL, with a bachelor of arts in Biblical Studies and Philosophy and with a master of arts in New Testament Studies, both in 1989. In 1990, he joined Operation Mobilization and served in a Middle Eastern country. He spent his first three years learning that country's language and culture. From 1993 to 1994, he lived in South Korea, where he learned the culture and language of his fiancé and future wife.  Then, from 1995-2006, Chris pioneered two different church plants in the Middle East. In 2004, he earned a master of divinity from Denver Seminary in Denver, CO, and a diploma of Anglican Studies from Trinity School for Ministry in Ambridge, PA, in 2007. From 2008-2013, Chris ministered in the Diocese of South Carolina (The Church of the Cross, Bluffton, and Christ the King, Pawleys Island), and from 2013-2014 as Associate Rector at Church of the Holy Spirit in Tulsa. Chris and his wife Grace have two daughters.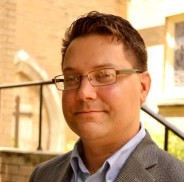 Duane Alexander Miller, Ph. D
Dr. Duane Alexander Miller is researcher and lecturer in Muslim-Christian relations of The Christian Institute of Islamic Studies He holds a BA in Philosophy (honors) from the University of Texas at San Antonio, an MA in Theology from St Mary's University in San Antonio (honors), a diploma in Arabic from the Kelsey Language Institute in Jordan, and a PhD in Divinity (focus on World Christianity) from the University of Edinburgh in Scotland. His doctoral research was on the contextual theologies proposed by Christian converts from Islam–what do they claim to know about God, and what attracted them to the Christian faith? The thesis was published in 2016 as Living among the Breakage: Contextual Theology-making and ex-Muslim Christians (Pickwick, 2016).
After studying Arabic, the Millers eventually moved to Nazareth of Galilee which is a Muslim-majority, Arab city in Israel. There he was the founding academic dean of Nazareth Evangelical Theological Seminary (NETS). He also served as lecturer in church history and theology for the seminary. (In 2015 NETS and a local bible college merged to form Nazareth Evangelical College.) Duane has also taught at the University of Texas at San Antonio, the University of Edinburgh, and St Mary's University.
Dr. Miller has published numerous articles and chapters on the topics of Christian converts from Islam, the history of Protestant missions in Ottoman Palestine, and contemporary evangelicalism in the Middle East. He is author of Two Stories of Everything: The Competing Metanarratives of Islam and Christianity (Whitchurch Publishing, 2016), which seeks to understand the two faiths not as alternative religions, but as accounts of the entirety of history, from Creation to the final judgment. He is co-author of Arab Evangelicals in Israel (Pickwick, 2016).
In addition to teaching in San Antonio, Duane travels broadly to provide training, teaching and carry out research. He is commonly invited to churches and colleges to speak on Muslim-Christian relations in the USA and Christian witness to Muslims, both historically and today.
He and Sharon were married in 2003 and have three young children.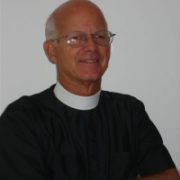 The Rev. Tad de Bordenave
The Rev. Tad de Bordenave has been ordained since 1969, and served in parish ministry till 1993.  He served in the Blue Ridge Mountains, South Alabama, and lastly in Richmond, Virginia.  He is married to Constance, and has three children and four grandchildren.  Tad currently lives in Heathsville on Virginia's Northern Neck.  In 1993, he founded Anglican Frontier Missions when he realized God's heart and calling for  unreached people groups.  Tad served as AFM's Executive Director until 2007.  He is also a reknowned author, publishing the books "Light to the Nations: God's Covenant with the Unreached," and "Paul's Global Gospel."  These books address church involvement in frontier missions, ways to serve among the least evangelized, and the New Testament witness to frontier mission.
Subscribe to our E-newsletter
(804)-355-8468
P.O. Box 18038
Richmond, VA 23226
(804)-355-8468
P.O. Box 18038
Richmond, VA 23226